Being a part of a global digital market, e-commerce websites often reach out for custom web application development, prefer tools that can better help them with content management. Magento page builder is the first option for most of the eCommerce platform developers.
The ease of customization and its innovative features is what majorly makes it so popular. Since 2008, various versions of magneto have been released, with modifications. Likewise, the 'page builder' extension of magneto is working out well for the developers. Markets are changing which calls for a prompt response from the digital marketers to cater to the needs of customers effectively.
Here is everything you need to know about it:
What is Page Builder?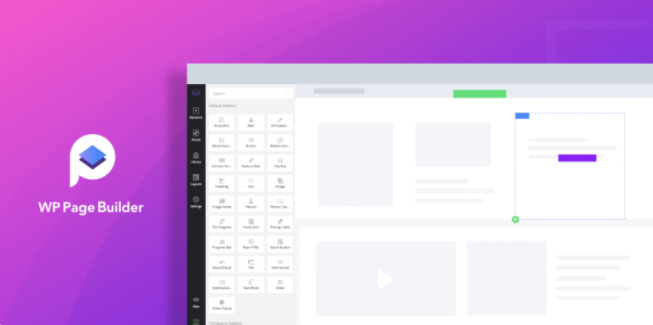 The page builder is basically a drag and drop content management system and is a core feature of Magento. It allows even non-technical users to manage and customize the content quite conveniently. A well-managed content is what later translates into customer satisfaction and increased profits and this where the Magento page builder extension comes into play. Like any other online retail development platform, it has its strengths and weaknesses, after which we can conclude about how profitable this feature can be for a company.
Pros of Using the Magento Page Builder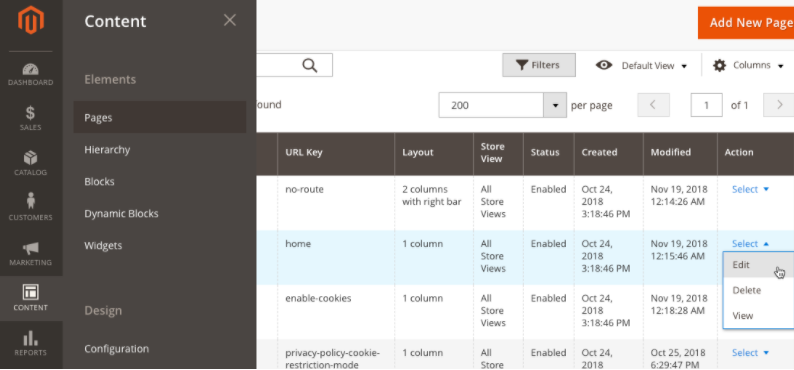 The Ease of Use
Designing and building the content pages with the page builder is a breezy process. All you need to do is click on the 'content' button, and a menu will pop up related to content functionality and enable you to edit a category, product, or page. It's effortless to add columns, resize them, which gives you flexibility with the design. Once you are done with the building process, you can use the 'page preview' to demonstrate how it will appear before the users. Managing everyday tasks are piece of cake for Magento page builder's users.
Scheduled Updates
Page builder users can easily schedule updates for future dates. You can add an update on a landing page, such as changing the image, and it will come live on the scheduled date. This feature enables the user to have a proactive working approach and helps keep up with the deadlines and the rapidly changing marketing demands.
Extending it
The best part of using Magento is to extend the tool by adding new components, ranging from specifically styled content area to a form or an interactive image. You can give your site a completely transformed look by using new features. Either you want to add a personalized touch to your digital storefront or want to make your website trendy, you can do it all with Magento page builder. It has a lot to it!
Better Security and Performance
Magento uses Google's reCAPTCHA and two-factor authentication, which adds more layers of protection against unauthorized attempts and keeps it safe from illegal access. We live in an age where cyberthreats are on rising. Data being the most valued asset in the digital world has to be kept safe and secured from such external dangers. Therefore, the Magento page builder ensures the safety of your data by constantly updating the security features.
Better Ecosystem
One of the most attractive features of Magento is its ecosystem and its wide community that is the result of:
The length of time of Magento being around
A large number of developers from all around the world
Heavy investments for forming community and building partnerships
Easy access and usage and the availability of its online and offline training
Being one of the leading eCommerce platforms means that you can easily find a lot of Magento specialties that can help you with the designing and development process of your online retail.
Multi-Source Inventory
The best part of using Magento is its multi-source inventory. It helps the merchants to create an imitation of their physical warehouses without having to involve any third party or platform. MSI makes stock management fairly an easy process.
Accelerated Sales
Having so many features at hand makes it easy for you as an e-commerce platform to provide the customers with a flawlessly working digital storefront and that is what later translates into increased sales growth. The easier to use and innovative a platform the more you are likely to keep your customers happy and engaged. Magneto page builder is surely something that you will want!
Cons of Using the Magento Page Builder
The Cost
The functionality and the ease of customization that Magento offers come at a price. It may even cost you a lot more than the other platforms. In addition to the development cost, there is a maintenance cost from bugs, security patches, and upgradations.
Conclusion
Deciding which eCommerce platform, one should opt for is tough because they come with its strengths and weaknesses. However, Magento's page builder extension has more pros than cons, which makes it a perfect pick for those who want to have a notable presence in the digital world. Magento page builder extensions help you market your content that will surely compel the customers to make the purchase; thus, leading you to increased conversion rates and profits.
There isn't any doubt that choosing Magento is a step-in right direction that does not require any painstaking and hours of effort. It will make you stand out among your contemporaries and market your content and products aptly. There is yet more to come, i.e., better functionality, development tools, and more advanced options. Stay tuned!